Visit our online pharmacy shop to view our full range of products.
Pharmacy Services in Southwark and London SE1
Kalmak Chemists Ltd t/a Osbon Pharmacy provide a complete range of pharmacy services for customers throughout Southwark, SE1, Lambeth and Waterloo. We offer private consultation rooms, prescription services, passport photos, travel advice and flu jabs alongside our chemist and medical services.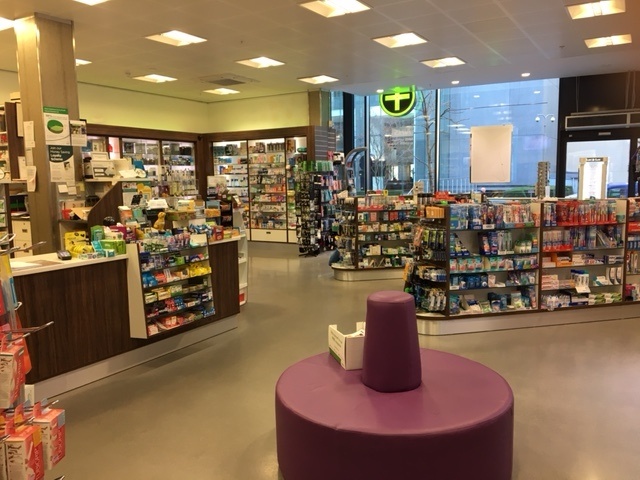 As a locally based independent chemist, we take care to ensure that each of our customers receives a personal and dedicated service. We have developed an excellent reputation throughout Southwark, Lambeth and the surrounding areas for providing high quality and reliable help and advice for medicines, contact lenses, first aid, family planning, pregnancy testing, foot care, homoeopathic, vitamins and natural remedies for a wide range of customers in South East London.
Chemist in Southwark, SE1 and Lambeth
Kalmak Chemists Ltd t/a Osbon Pharmacy offer a first class service to ensure that each of our customers receive the best advice and solutions to their health, medical and well being concerns. Our fully trained and experienced staff provide the following pharmacy services for Southwark, Lambeth, Waterloo, Blackfriars, Farringdon and South East London:
Private consultation rooms
Prescription collection/delivery
Electronic Prescription Service (EPS)
Medicine Use Reviews (MUR)
New Medicine Service (NMS)
Flu jabs (NHS & Private)
Smoking cessation
Travel advice
Blood pressure testing
Asthma control and inhaler technique
PCR test
Antigen test
Diabetes checks
Passport photos
Morning after pill sale
Pregnancy Tests
Repeat Prescriptions
Contact Lens Care
Homoeopathic and Natural Remedies
Vitamins
First Aid Supplies
Family Planning
Day 2 test and release

Prescriptions Collection and Delivery in Southwark SE1
Kalmak Chemists Ltd t/a Osbon Pharmacy offer a complete range of medicines and prescription services including help, advice, prescription collection and prescription delivery services throughout Southwark, Waterloo, Lambeth, SE1 and South East London. Areas that we cover within 2 miles of our chemist shop include:
Southwark
Lambeth
Waterloo
Blackfriars
Farringdon
We are the leading pharmacy in Southwark and SE1. To find out more about our chemist and our home delivery services for prescriptions in South East London, please call us today on 020 7633 0552 or complete our contact form with your details.